The Best 7 Liquid Foundations for Every Skin Type
Foundation is sometimes that unsung hero behind your even, glowing complexion. Foundations have come such a long way, providing even the most natural-looking finish so you don't always have to look so done up - that was my issue before with foundation, feeling that I had to go somewhere special to justify that extra coverage. Whether you are looking for full coverage or just a quick pick me up after a long fun night, there 2 to keep in mind.
Face powder foundations are best for oily skin types, they absorb the oil to make your skin look fresh and greaseless.
If your skin is dry, liquid foundations are your best bet. Liquid foundations are known to retain moisture and provide your face with a dewy look. They are best to cover the fine lines and pores of your skin if you need it. Also, these foundations are lasting so it's great for a full day's look.
How to Apply Liquid Foundation On Your Face?
There are a couple of ways to apply liquid foundation - few favorites are with your fingers, sponge, or brush. The first step is to wash and clean your face thoroughly. Then choose the brush or damp the sponge as per your application choice. Draw off a small amount of foundation on your hand or directly onto the sponge/brush/finger to apply all over your face, remember blend blend blend! for an even finish.
This SPF 30 BB and cream regenerates your skin cells, helps reduce breakouts and is famous for its quality of combating acne-causing bacteria. Sunflower Seed Oil is enriched with vitamins and fatty acids that behave as antioxidants. And it's anti-inflammatory properties helps lighten the dark spots while protecting your skin from harmful rays and substances in the air. 
This ultra-light concealer and foundation duo not only gives you flawless coverage but also can dramatically improve the health of your skin with vitamins and minerals to help stimulate collagen and improve skin tone.
Vita Active Foundation does not only enhance your skin tone but also moisturize it which makes it the best face foundation for dry skin. Its ingredients include Vitamin E and Jojoba Oil. They amplify the natural capacity of the skin to lighten the dark spots and blemishes. It nourishes skin without providing heavy coverage on your face. It is available in 9 different shades!
This is the best face powder foundation as it moisturizes and hydrates skin. It contains Allantoin which is responsible for shedding the dry cells of the skin, generating new cells. It enhances the tone of your face by just one single stroke. It does not require layering and setting! And can be carried along to give little touch-ups during the day. This foundation gives your face a no-makeup look which is most desired by people facing oily skin problems.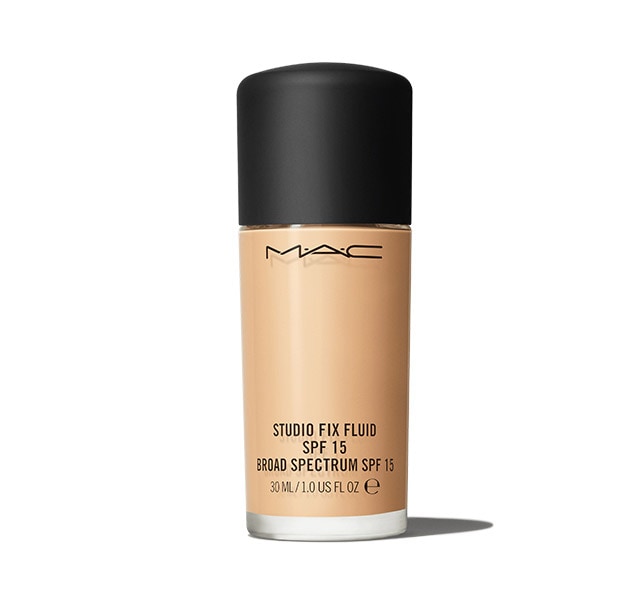 No matter how oily your skin is and no matter how long you have this foundation on, it promises to provide you full coverage of 24 hours. It provides medium to full buildable coverage and contains SPF 15, preventing your skin from getting dark spots and other damage that UV rays may cause. It has a light breathable texture that helps reduce the appearance of pores, giving your skin a smooth and non-cakey look.
This foundation is perfect for oily skin as it has an anti-shine formula that provides a satin finish. It is a lightweight long-lasting foundation that promises to provide you a dewy finish, unlike other foundations that create a layer of product on your face making it cakey. It has a buildable formula that lets you build medium to full coverage without any effort. It has adaptive pigments that adjust to your skin tone making your face look even more natural.
RECENTLY VIEWED